The last we spoke, Navy Veteran Fatima Sheikh had filed a wage theft claim with the California Department of Labor Standards Enforcement--for hours worked that her employer didn't pay her for.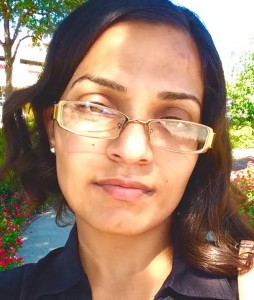 At the time, Fatima was making $11 an hour at Universal Protection Services. She scraped by using money she had saved while in the military and by relying on food stamps and Medicaid.
Fatima filed the claim over unpaid hours during a holiday--"I worked on Thanksgiving, and didn't get paid at all," she says. "I filed discrepancy pay paperwork with the company. I sent texts to my manager, who said he'd look into it, but then he stopped responding after the third text."
It took about four months for her case to reach a decision.
And she won.
"I'm happy I won my case. But I'll be really happy once the company puts that check in my hand," she says.
She encourages those in the security industry to stand up and get paid for the hours they worked. "It's our money so no one should be scared to file these claims," she says. "It's not fair if security companies don't pay what they owe. The companies have the money to pay us. We did the work. So pay us."
Fatima has since left the security industry and moved to Texas to study Dental Hygiene.
To read her original story go to Navy vet: "I would LOVE my job if we were paid fairly."