Troubled New Mexico-based security firm Akal Security recently lost Federal Court contracts in the 3rd and 12th circuits-- which covers Delaware, New Jersey, Pennsylvania, and Washington DC.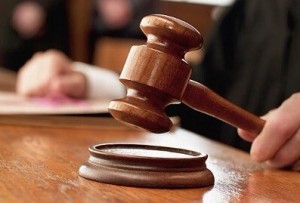 Akal Security, a privately owned security company, has a long and concerning track record of investigation, litigation, and settlement around fraudulent business practices. In 2011, Akal Security disclosed in a lawsuit that it was party to "134 threatened, pending, or current litigation matters, including allegations of pay and labor regulation violations."
Part of this troubling record included a coordinated investigation by the FBI, the U.S. Department of Justice and the Office of Inspector General into Akal Security's subsidiary--Coastal International Security. The claims concerned violations under the False Claims Act and the Federal Procurement Integrity Act—that Coastal/Akal Security defrauded the State Department during performance of a security contract and later concealed that fraud, and civil allegations that the company improperly obtained and used competitors' pricing information to underbid competitors on government orders. Coastal/Akal Security agreed to pay a $1.65 million settlement to resolve these criminal and civil allegations.
Further accountability issues included Akal Security paying an $18 million settlement over a False Claims Act lawsuit that alleged the company failed to train employees at Fort Riley Army base in 2007. In 2010, two Akal employees stepped forward with information alleging similar problems as part of a contract for courthouse security that Akal held in northern California. A subsequent two-year Department of Justice investigation resulted in a $1.8 million settlement. Akal allegedly fired the officer who brought the initial allegations to the DOJ and was ultimately forced to settle with that officer in 2014.
In light of the company's record, members of Congress--including Congresswoman Eleanor Homes Norton and Congressman Donald S. Beyer Jr-- contacted the Department of Justice (DOJ) in 2015 to raise concerns about Akal's role as a Federal Security Contractor protecting the courts.
"In sensitive locations, such as our court houses, we should set and hold contractors to high standards of accountability," wrote Congresswoman Norton. "A federal contractor should have a strong record of compliance with labor laws and the laws that protect our citizens from discrimination."
To read Congresswoman Norton's full letter and related links on Akal Security, go to:
Congresswoman Norton Letter to DOJ regarding Federal security contractor Akal Security
Akal Security subsidiary pays $1.65 million to settle claims
SFO screeners fight bid by Akal Security