New Mexico-based security firm AKAL Security recently was eligible to take over the screening operation at San Francisco International Airport.
They didn't get past the screeners.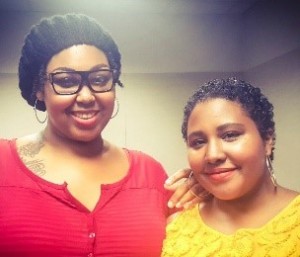 "When the TSA screening contract at SFO went out to bid, 1,000 good jobs were on the line and the safety of our airport and community was at stake. We stuck together with our union and fought for TSA to hire a responsible contractor who would respect the screeners and put quality of service and passenger safety first -- and we won!" said Julia Bates, SFO Screener
That's why SFO's screeners took action.
SFO is one of few airports in the nation where TSA outsources screening to private companies. As a Union that represents airport screeners across the country, members play an important role in advocating for safety and responsibility in our industry.  AKAL's bidding on the contract represented the most serious threat to progress that screeners have made in raising standards for more than a decade.  It is the largest security contractor for the federal government and already holds the screening contract at another large airport.
In 2000, SFO began a focus on improving safety and security by launching its Quality Standards Program (QSP). QSP is a partnership between the City of San Francisco, the Airport Commission, private contractors, and unions representing SFO workers. Retaining experienced, well-trained employees to keep the public safe was a top priority for SFO screeners. And by 2013 SFO screener turnover dropped to approximately 3 percent, compared to the national average for TSA's screeners of 12 to 13 percent. The current screener workforce is now extremely stable with some 300 screeners with 12 years or more experience.
The screeners were concerned these gains would be lost if AKAL or any other irresponsible contractor won the contract. In 2007 AKAL settled a False Claims Act lawsuit for $18 million, which alleged that the company had failed to train employees at the Fort Riley Army base. Just three years later, in 2010, two AKAL employees stepped forward with information alleging similar problems on a courthouse security contract AKAL held in northern California. A subsequent two-year Department of Justice investigation resulted in a $1.8 million settlement. AKAL allegedly fired the officer who brought the allegations to the DOJ and was ultimately forced to settle with the officer in 2014.
The American public relies heavily on security companies to secure people and property--especially at sensitive locations like airports--and these companies must be held to a high standard of proven responsible conduct.
Congratulations to SFO screeners for working hard to promote the use of responsible contractors by SFO and not letting AKAL Security through the checkpoint.
You can read more on AKAL Security at:   Responsibility concerns with AKAL Security