newsletter
February 10, 2022
IN 2021 WE ORGANIZED, TOOK ACTION, AND WON!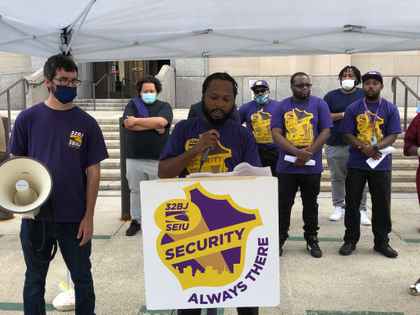 November 29, 2021
I got your six, you got mine—We're stronger together"

April 6, 2019
Welcome to the kick-off edition of the We Got Your 6 newsletter. As of today, more than 60,000 security officers have joined the team, formed a union and are winning better pay, benefits, respect, training and then some.