Security Officer Morgan McCormick loves her job protecting people in her hometown of San Diego. "I make sure the lobby is safe, the alarms are working properly, patrol the outside perimeter and make sure everyone get where they need to go," she says.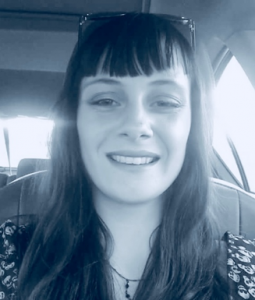 She's been a full-time security officer for the last five years guarding various locations from defense sites to rock concerts. She's had her share of close calls too, including narrowly avoiding a fist-fight through de-escalating tactics she learned on the job.
"I really love what I do and I get to work with good people," she says. "But it's hard to survive on what these companies pay."
San Diego is an expensive city in the middle of a housing crisis, rents and costs are skyrocketing.
"I just put in for SNAP benefits and I usually skip at least one meal per day to save money. You have to. You can't make it in San Diego as a security officer on how we are treated," she says.
At one point, Morgan stayed in an unhealthy relationship she wanted out of because she couldn't afford to leave, she couldn't pay rent on her own and did not want to be homeless. "That was hard. I don't want anyone else to have to make that decision," she says.
Right now, with her current company, Morgan has healthcare coverage, but it's expensive. "With my medical condition, I end up paying about $600 per month out of pocket," she says. "I don't know many security officers who can afford that. I can't, but I have to pay it to take care of myself."
She's been without coverage before, and it took a big toll on her health. "When a new company took over my site, I lost my health insurance for a bit. To keep my condition in check, I had to go on pills that weren't right for me, but they were all I could afford. I ended up in Urgent Care in a lot of pain and I might have done permanent damage to my kidneys. I just think these companies should offer affordable insurance," she says.
It is because of these hardships that Morgan is joining together with hundreds of her fellow security officers to form a union in San Diego.
"We need a union here. We protect people every day, but we need protection too. We deserve respect, we deserve to be paid better, we deserve more than bare necessities. We should be able to thrive and building our union will help us do that," she says.