Breaking News -- Tech workers, joined by security officers, janitors, clergy, union members and supporters to deliver a petition signed by thousands of tech workers across the country demanding Amazon end their silence and hold their security contractor, Security Industry Specialists (SIS), accountable.
More than 800 officers who guard Amazon Headquarters are directly employed by Security Industry Specialists (SIS)—a contractor that has come under scrutiny for its treatment of guards.
SIS has multiple labor charges filed against them at federal agencies as well as an ongoing investigation led by the Office of Civil Rights (OCR) for violating its worker's basic civil rights.
Many SIS security officers say they face stagnant wages, favoritism and disrespect on the job.
"I'm an SIS security officer and I guard Amazon's headquarters. We are forming our union right now because many officers haven't gotten raises in five years," says Khalid Elmi, an SIS officer. "I see my co-workers struggle to take care of themselves and their families."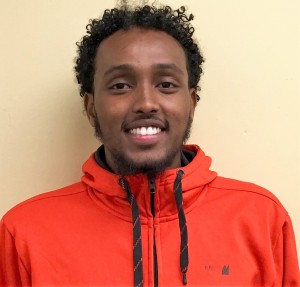 Amazon does have a long history of working with union janitors who clean the campus; and supporters are calling for the tech giant to provide a fair path for security officers to form a union as well.
"As an Amazon tech worker, I, alongside other tech workers, stand in solidarity with SIS security workers. It is our responsibility to use our privileged position to fight for the rights of those who keep our companies running. Amazon led litigation against the travel ban and we need to lead here. SIS officers have reported facing Islamophobia, favoritism and disrespect on the job--Amazon should not tolerate any of this on our campuses." -- Andrew Lo, Amazon tech worker and tech solidarity organizer
To support these hard-working officers, go to bit.ly/AmazonEndTheSilence and tell Amazon to hold SIS accountable and provide officers with a fair path to form their union today.
"We all hope Amazon ends their silence and ensures security officers are treated with dignity," –SIS Security Officer Kayleah Wheele