Iris Green has been a security officer protecting people and property in the Seattle area for more than six years.
"I love what I do. The people, the atmosphere. I believe in always doing more than what's expected and that helps in this industry," she says.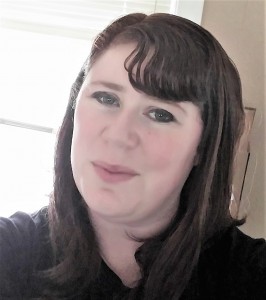 When she started, she was employed by a security contractor called Andrews International. However, soon after, her company was bought out by U.S. Security Associates.
And that's when Green noticed the changes.
With Andrews, she and her co-workers were part of a strong union of officers with SEIU Local 6. "When U.S. Security came in and Amazon Fresh moved locations, U.S. Security took that moment to union-bust, leaving guards out in the cold," she says.
"When we went non-union we lost two paid holidays and our medical insurance skyrocketed, for the same plan. We no longer have job security and we don't have a mechanism to deal with problems when they come up. I don't like it one bit," she says.
And the difficulties don't end there.
Officer Green says U.S. Security has a track record of not keeping their word. And when it comes to wages she says she was told "the only way you are getting raises is if you are promoted. No exceptions. No cost of living raises. Period."
Green says the morale is so low at the company that many of her co-workers are looking for other jobs in hopes of getting better wages they can support themselves on.
Green lives about 10 miles outside Seattle proper and says it's tough to live on what U.S. Security pays.
"I have two jobs and work about 60 hours a week, every week. And I still can't cover all my bills. Seattle is expensive and without guaranteed wage increases and job security like we had with our union, it's hard," Green says.
And this month, SEIU's Responsible Contractor Program (RCP) downgraded U.S. Security Associates rating to RED—the lowest possible grade--which indicates "the company fails to follow responsible contractor practices."
The ratings drop stems from a failure to adequately address serious issues affecting security officers like Green--including wage theft allegations and settlements, allegations and settlements of worker harassment and discrimination cases, safety violations and a failure to maintain security standards in the Washington region.
When asked what needs to be done, Green says, "We want to be part of a union. You have to with companies like U.S. Security. When security officers get together as a group we can make changes and win higher wages and reasonable benefits. And I'm going to fight until we get this."