Diana loved her job protecting the people and property at Amazon headquarters in Seattle. "I liked helping people and worked well with my co-workers. I had flexibility to pursue my computer science degree. It was good," she says.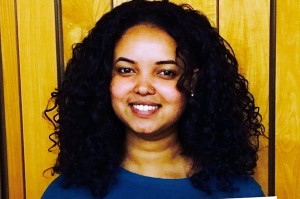 But the longer she worked for Security Industry Specialists (SIS), the contractor hired to provide security at the tech campus, the more uncomfortable she became with their management style.
Diana felt things weren't professional. "There was an incredible amount of favoritism. And I didn't think they treated Muslim security officers fairly," she says.
During briefing, managers complained about a Muslim holiday. "Instead of wishing a happy holiday, like they would on Christmas or Easter, the managers were upset. They complained it was hard to cover some shifts because folks had taken off to be with their families," she says. "They were negative and it really upset people."
She says the rules changed constantly and many of the older, white managers talked down to the young people of color. "I've never seen a company so blatant with their behavior. I know a few managers who quit because they couldn't sit by and watch officers treated that way," she says.
She wishes the more than 800 SIS officers who work at the tech campus had a union to hold SIS accountable. "What happened to me wasn't right. I was 5 minutes late to work and I was within the grace period according to SIS's own policy. And they fired me," she says. "I never had any discipline around attendance before, none. But they fired me for this."
SIS has come under intense scrutiny for its treatment of officers. In 2015 there was a federal investigation where SIS settled allegations that it interfered with officers' rights to form a union at Amazon HQ. SIS also settled charges with the city of Seattle over complaints of violating the city's sick time law at the tech campus. On top of that, more than 800 officers employed by SIS at Amazon HQ say they have not seen a cost of living raise in more than four years.
"I'm glad the SIS officers are standing up. They deserve respect. They deserve basic rights. And they deserve a union. Amazon needs to step in and hold SIS responsible. They need to fix this," she says.
Diana is now a full time student. "I don't think I'll ever be an officer again. What happened with SIS has stayed with me," she says
Support SIS officers by TELLING AMAZON & SIS to create fair work policies now:  http://bit.ly/supportSISofficers