Amazon has come out swinging against President Trump's ban on immigration from predominantly Muslim-majority nations. They went above and beyond to fulfill the company's values by joining Washington State's legal case to protect the rights of immigrants and refugees and recently addressed employees assuring them "from the very beginning, Amazon has been committed to equal rights, tolerance and diversity – and we always will be."
But that doesn't seem to extend to security workers who guard the tech giant.
Muslim security employees say they have experienced unfair treatment after making requests for prayer space while employed by Amazon and the companies they sub-contract with.
Meet Ismahan and Essag. While keeping everyone safe and secure at Amazon, they experienced problems with management for praying on work breaks.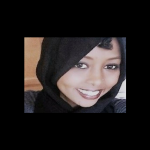 Ismahan is a Muslim security worker directly employed by Amazon. "I'm a proud U.S. citizen. I came to this country as a refugee when I was four years old. I joined the Navy because I believe in fairness and building this country up. It's why I do security now. But when I asked management for a prayer space to use on my work break, I felt I was treated unfairly. I tried to go through the proper channels to fix this. But I couldn't get anything resolved," she said.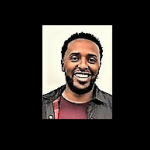 **, without any explanation. He was eventually terminated. "Thank god I saved up money. I support my family and have lots of people depending on me. W****ith rent and bills piling up, it's going to be tough now. Honestly, I'm worried about paying the electricity for the next few months. And covering our car insurance."
They are calling on Amazon and the companies they contract with, including Security Industry Specialists (SIS), to create a fair prayer policy and to apply it equally to all employees--including service workers.
Security officers, tech workers and supporters are calling on Amazon and SIS to create a fair prayer policy and a fair process for workers to join a union.