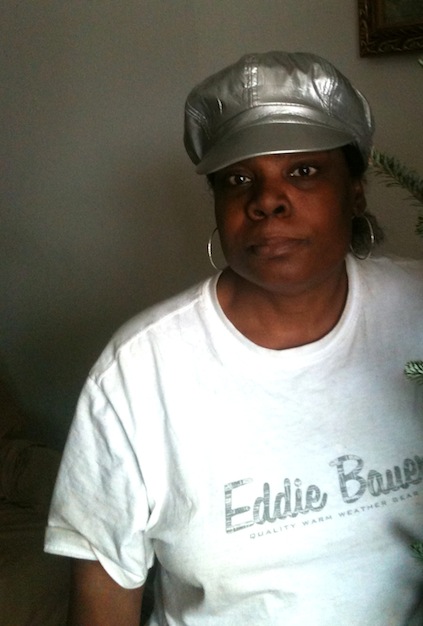 Sharon Robertson is a full-time security officer at the Metro Rail Operation Center. Her job is to keep Houston safe. She has responded to emergency situations, and she knows that a few minutes can be the difference between life and death.
"One time, someone drove their car into a ditch," Sharon says. "I had to act quickly and call the police. I was a first responder in that situation to make sure that the person driving the car was helped."
Sharon takes pride in her work and enjoys helping others. Even though she works full-time for a private security company, she makes less than $16,000 a year. Every month, Sharon must make sacrifices in order to pay rent and buy groceries, and she cannot afford health coverage through her employer.
"I don't have insurance, but I have the Gold Card," she says. "It's for low income people, which I'm considered, at $7.50 an hour."
Like most public safety net programs, the Gold Card is overburdened--largely the result of private companies shifting the responsibility of employee health care to taxpayers. People like Sharon who rely on this program for health care must wait months to see a doctor and even longer for follow-up care.
Before working as a security officer, Sharon worked at Pearson Education, where she scored exams and made nearly $24,000 a year. With a Bachelor's degree in Biology and Chemistry, she knows she is overqualified and underpaid for her current job, but she is glad to do it.
"I like my job," Sharon says. "I thank God for it. It at least keeps my bills mostly paid, and it keeps me going."
However, Sharon dreams of a better security industry in Houston, something she is trying to achieve by working with her co-workers to form a union. Sharon believes that forming a union would not only improve her quality of life, it would make Houston more secure by creating a more professional work force. She truly believes in the power of individuals working together and assisting one another to move society forward.
"I want to make sure my neighbors are safe and have a happy life. In order to do so, we need to care for one another."