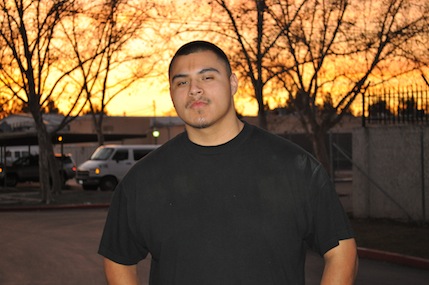 I'm a security officer at one of the most active sites for my company -- Eastridge Mall, a mall that is located on the east side of San Jose and which often attracts gang activity. In the month of January of this year, there were seven homicides in the area surrounding the mall.
In addition to deterring shoplifters, we have encountered armed patrons walking in the mall, leading many of us to invest our own money in protective equipment, none of which is provided by the company. Bulletproof vests cost hundreds of dollars, a strain on an already tight budget for most security officers.
I work with a good team at the mall. We stay on task and provide customer service for shoppers. For all of our work on this dangerous site, the security company we work for only pays us $11.50 an hour - almost $3 less than Santa Clara County's living wage. With this income, it is difficult to make ends meet.
My girlfriend and I are expecting a baby in late April. I'm worried about paying the bills on time after the baby comes. My girlfriend has to stay home to take care of the baby. Supporting my family on just my income will be difficult -- especially since I'm determined to have health insurance for my child. My employer offers family health insurance, but it is very expensive and is not accepted by a lot of medical providers. I'll have to be a lot more careful with our budget and spend more time searching for a quality doctor close to home: I want to know that my kid is taken care of in every way.
We're going to have to start using less electricity, and going to the grocery store only once every two weeks. If I got a raise and health insurance were cheaper, it would help out a lot, and I wouldn't have to make these sacrifices.
Having a union would benefit us in a lot of different ways. We need better medical insurance and the chance to have personal time off. The employees are the company. Without us, the company is nothing. They need to respect us, and they won't unless we stand together.